|
|
|
Récipients de culture inVenti⁺ avec filtre
Récipients de culture avec filtre
Les récipients de culture inVenti⁺ avec filtre sont conçues pour un échange d'air optimal tout en maintenant la stérilité dans tout les opérations de culture artificielle de tissus.
Flexibilité des échanges gazeux
Tailles de filtres et nombre de filtres réglables.

Protection contre les micro-organismes et autres contaminants.
Coûts d'exploitation réduits
Éliminer des coûts opérationnels pour le nettoyage et pour la stérilisation des récipients de culture.

Des taux de perte plus faibles et des temps de cycle plus courts.
Prêt pour l'économie circulaire
Nos récipients sont fabriqués en plastique polypropylène entièrement recyclable.
Utilisation optimale de l'espace
Utilisation optimale de l'espace pour les locals de culture et le transport.

Conception de fond innovante pour assurer l'échange de gaz lorsque les récipients sont empilées.
Manipulation facile et pratique
Taille parfaite pour une manipulation rapide et pratique.

Conception de couvercle intelligent qui peut être ouvert et fermé facilement tout en maintenant un joint étanche à l'air.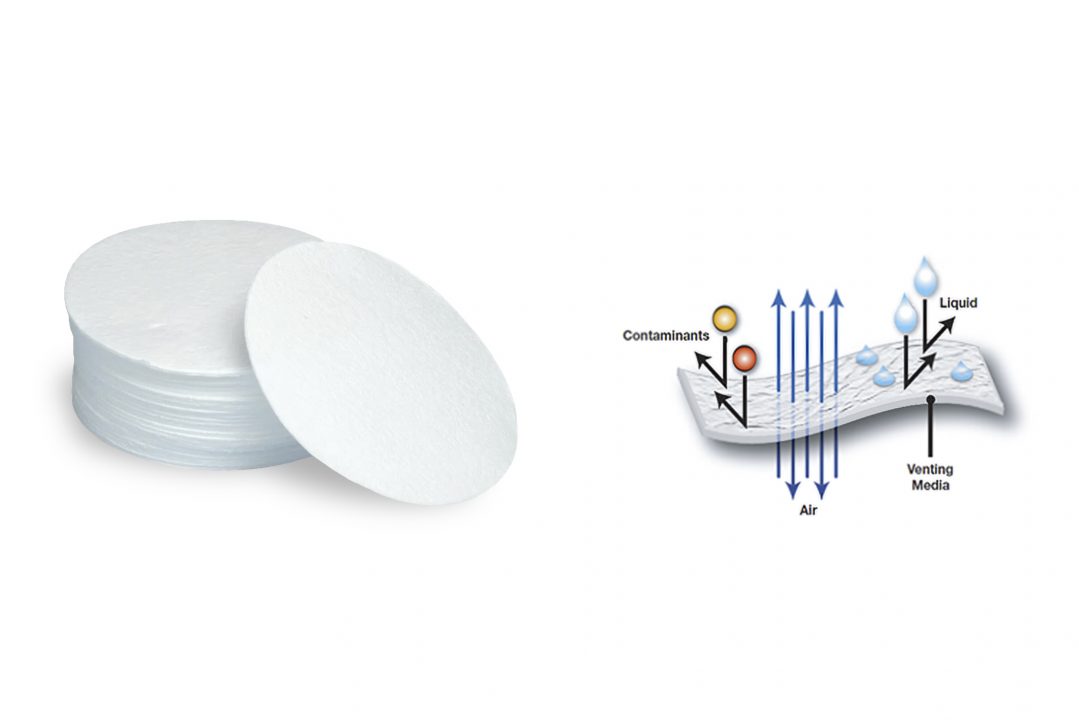 Filtres réglables de haute qualité
Tailles de filtres réglables de 0 à 20 mm (0,79")
Placement du filtre d'étiquetage dans le moule pour éviter les fuites d'air indésirables.
Possibilité d'utiliser 1 ou 2 filtres par récipient, avec différentes tailles de filtres.
Taille de pores standard de 0,22 nm avec différentes tailles disponibles sur demande
Matériau hydrophobe pour protéger la fonctionnalité du filtre
Conception logistique optimale
Dimensions optimales pour les plateaux de 60 cm sur 40 cm (23,62 x 15,75 pouces)
Dimensions optimales pour le transport sur palettes industrielles (100 x 120 cm / 39,4" x 47,2") et euro (80 x 120 cm / 31,5" x 47,2")
Modulation flexible
Flexibilité future pour les dimensions des navires
Hauteurs intérieures effectives : env. 50 mm (1,97"), 80 mm (3,15"), 90 mm (3,54") et 120 mm (4,72")
Comparaison avec d'autres récipients de culture
Voyez comment le salon inVenti se compare aux autres récipients de culture sur le marché
---
Characteristics
inVenti⁺ vessel
Non-filter vessels 1
Other filter vessels 1
Round
Rectangular
Round
Rectangular
Filter flexibility (gas exchange rate)2
Gas exchange consistency 3
Space utilization in growth room
Contamination prevention
Ease of use
Optimization for transport
Factory sterile 4
Price
Suitable for automation
Condensation prevention 5
Automated and reliable production
1 Considering the most sold and/or known models in the market.
2 Extensive customer tests of the inVenti⁺ filter vessels have shown strong plant growth results for a wide range of varieties of plants in all growth stages. Filter size is adjustable for the best gas exchange rate for each plant variety.
3 The filters of inVenti⁺ vessels are the only filters placed via in-mold labeling, guaranteeing the same gas exchange for each vessel. Other vessel brands have their filters attached to the lid using adhesives. This process requires manual work and therefore inconsistent. Those adhesive filter are usually not water repellent. As a result, water condensation will block the filter and render them ineffective. This is not the case with inVenti⁺ filter vessels.
4 Factory sterile requires no further sterilization using gamma irradiation. Gamma irradiation tends to leave a distinct yellowing tint on the vessel that reduces light penetration.
5 Condensation inside the vessel depends on lab and plant protocols. However, our customers have reported that the inVenti⁺ filter vessels have significantly less condensation than other vessels in similar conditions.
"
This filter vessel is very suitable for fast growing crops. We observed shorter hardening phase, more uniform growth, less condensation and significantly better results in the rooting phase.
"
The plants growth in this vessel are more resilient and can withstand longer transplanting sessions.
"
I observed shorter cycles times in the greenhouse with plants cultivated using these filter vessels.
"
You answer my questions, always takes care of problems, and I never have a hassle.
"
These filter vessels are very easy to use. We also found no contaminations during different growing phases.