History
---
Lab Associates and its legal predecessor were founded in 1987. Since then the company has grown steadily with an increasing focus on plant tissue culture ("PTC") and seed breeding laboratories. Our first customers were located in Western Europe, specifically in three countries where PTC and seed laboratories found firm ground in the technology's early stages: the Netherlands, Belgium and Germany. Today, we are fully specialized in plant tissue culture and seed laboratories. Our customers have spread out globally to over 40 countries on six continents. Our office and warehouse is located in the Western part of the Netherlands. We are in close proximity to many of our loyal, respected, early customers in the Netherlands, Belgium and Germany. We are also nearby to Europe's largest international logistics network hubs, including the ports of Rotterdam and Antwerp, and Amsterdam airport. This allows us to service both local and international customers quickly and reliably.
Initially, our core product in the PTC field was larger media preparators, engineered and built by our own technical services department and used in medium/large-sized PTC labs. Over the years we have added many different products to our product suite. From items which can be used in small/start-up labs, up to offerings for the largest production labs focused on plant tissue culture and seed breeding. Products that we offer have been either designed and built by ourselves in the Netherlands or are from other reputed manufacturers for which we act as a representative, distributor or service provider towards our customers. We also work together with various lab and product specialists that are available in our network if customers have very specific needs, questions, or where additional support is required. Lab Associates can therefore provide its customers with a wide range of product and service solutions. We are able to cater to almost all of your wishes and needs. See the designated sections on our website to explore all that we can offer you or contact us here.
Team
---
Jeroen Naus
Managing Director
With a small obsession for businesses and innovations, Jeroen is focused on growing Lab Associates into a global full service provider for plant tissue culture and seed laboratories. He blames his personal mantra "why doing something tomorrow if you could have done it yesterday?" on his upbringing. His parents, however, refuse to take any blame. Together with the Lab Associates team and its customers he wants to drive the next innovations in PTC. Contact Jeroen whenever you have any issues, questions or the need for a reliable long-term business partner.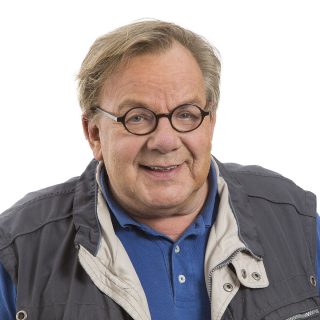 Joop Bambelt
Senior Partner New Business & Tech
Our walking encyclopedia with over 30 years of experience in plant tissue culture and seed laboratories. Joop has developed and perfectioned the art of automated high volume media preparation – some even call him a guru. He can answer all of your questions and in those rare cases he isn't able to do, he will find the right answer to your specific problem. Joop has an extensive global PTC network and can connect you with people of any PTC-related expertise.
Edwin Brand
Head of Technical Services
With over 18 years of Lab Associates experience Edwin knows everything about the machines we build, most specifically our media preparators. An almost photographic memory for any equipment part he has had in his hands. He is 24/7 available for our customers and travels all over the world to fix your issues. Or as one of our customers once put it on a shirt: "never fear, Edwin was here".
Mike Koolen
Technical Services
Mike joined Lab Associates in 2017 and is carefully being trained to become Edwin 2.0. He has a passion for anything with wires and moving parts, street race cars and now learning everything there is to know about the technical side of plant tissue culture and seed laboratories.
Nick Verhoef
Innovations & Special Projects
Nick joined Lab Associates in 2017 to help the company focus more on growth and innovation. He is from the cold far North of the Netherlands and claims he doesn't have any accent. With his youthful enthusiasm he is always looking for new and better things for Lab Associates and its customers. As a secret tech geek, Nick always looks for different angles to a problem. Would you like to develop something new and innovative? Ask for Nick, he will be at your service.
Martijn van Genderen
Business Development & Sales
Martijn joined the company in the Fall of 2018. He lives in Antwerp, Belgium, where he used to work for a French company helping them to setup and grow their Belgian franchise. We are not sure yet if the French and Belgians just got tired of this loud Dutch fellow, however, after this international experience Martijn decided to be ready for a new challenge in his native country and the world of plant tissue culture and plant seeds. In his current role he will be focused on developing and growing our business relations, products and services further. Just send an email or give him a call whenever you have any questions.
Alex De Jaureguizar Pla
Operations
His long and difficult to pronounce last name frightens many of our customers when calling, which could be a good reason to just, like we all do, call him "Alex". However, be not afraid as this Spanish fellow is always willing to help you with any questions you may have. Alex has a passion for environmental sciences, businesses and entrepreneurship. He has lived and studied in four different countries on three different continents making him a perfect fit for our global customer base. Alex is responsible for having all operations running smoothly at Lab Associates.
Judith Ruijter – Overklift Vaupel Kleijn
Sales Office Assistant
Judith is the multitasking jack of all trades of our front office. No one has been able yet to get this busy bee confused or stressed-out and we all think she is a secret Buddhist. Do you have any questions, problems or the need for a nice chat? Call for Judith (no need to attempt to pronounce her full last name...). Judith is responsible for our orders and after-sales.
José Brand
Finance & HR
José joined Lab Associates in 2017 to help improve, structure and maintain our ERP system. She loves numbers as much as her dogs and husband, but will only admit this to very few people. José will be able to help you whenever you have any finance related questions for Lab Associates.
Ank Lauwerijssen
Head of Production & Warehouse
Where would Lab Associates be without it's timely delivery of products to customers? Ank is the lady in charge of our production and warehouse department. Her second goal in life is to make all order intakes and dispatches run as smoothly as possible. Next to that, she is an active tennis player with a secret wish to play once at Wimbledon.
Our core team is being supported by an amazing group of people working in our technical services, production and warehouse departments.